Activities scheduled to maximize efficiency
As with logistics, all our end-of-line processing such as assembly and packaging can be performed either at the customer's premises or in our own warehouses equipped with temperature-controlled zones.
All activities are planned after careful study of the company's production processes in order to optimize efficiency at every step and assure customers of the highest accuracy and on-schedule delivery of the assembled product.
Our staff, specially trained for any type of project and with access to all the necessary equipment, performs each task with speed and skill, reporting exclusively to our control manager.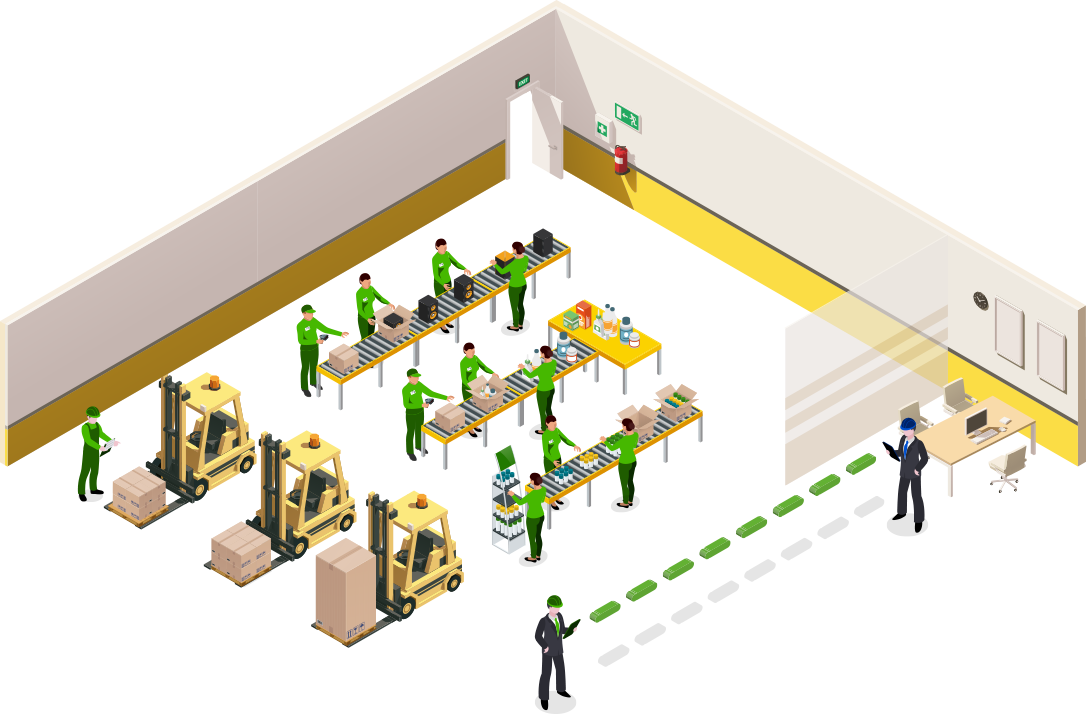 End-of-line processing
Simple or heat-shrink cellophane wrapping
Blistering
Flow-packaging
Gift pack assembly
Packaging of gift baskets/arrangements for festive occasions
Bundling
Repackaging
Boxing and assembly of products in general
Exhibitor assemblies of various kinds and sizes
Simple assembly (manual or mechanical)
Kitting (assembly of multiple components)
Co-packing for preparation of promotional orders, from BOM with multiple components up to the packaging of new finished products
Packaging (in film/plastic film, heat-shrinking, shrink-film, repackaging, reconditioning, box or pal-box packing)
Product marking with ink jet technology
Sampling services
WATCH THE VIDEO
Genuine contracts
Genuine contracts prepared in detail and certified by an independent body to reduce any risk involved in the execution of the requested service, offering greater protection for all parties involved.
Definite cost
Our accurate analysis and variable management method allows us to calculate personalized costs based on the type of work and length of service, allowing you to obtain precise spending forecasts.
Shared objectives
The sharing of risks and growth objectives is a key part in our approach, so in our work we aim to continually improve the efficiency and quality of our services. Your success is our success.
Management flexibility
We offer maximum flexibility of workforce management: our personnel, specially trained for each job and provided with PPE, is the perfect resource to cope with seasonal production peaks.
Send your inquiry to our staff who will be happy to provide the best solution for your business needs.