Cleaning for all needs
In the civil sector we perform services in offices, public agencies, schools, hotels, apartment buildings, shopping centers, department stores, warehouses, outdoor spaces, etc.
Our cleaning service is tailored to the customer's actual needs with the identification of the most appropriate zones and periods for sanitization.
Our activity planning begins with an examination of all areas where work is needed. Then we draft a personalized sanitization plan with a detailed list of tasks to perform in the various areas, which are categorized with color codes to guide the cleaning operative regarding the varying degrees of risk contamination and equipment to be used.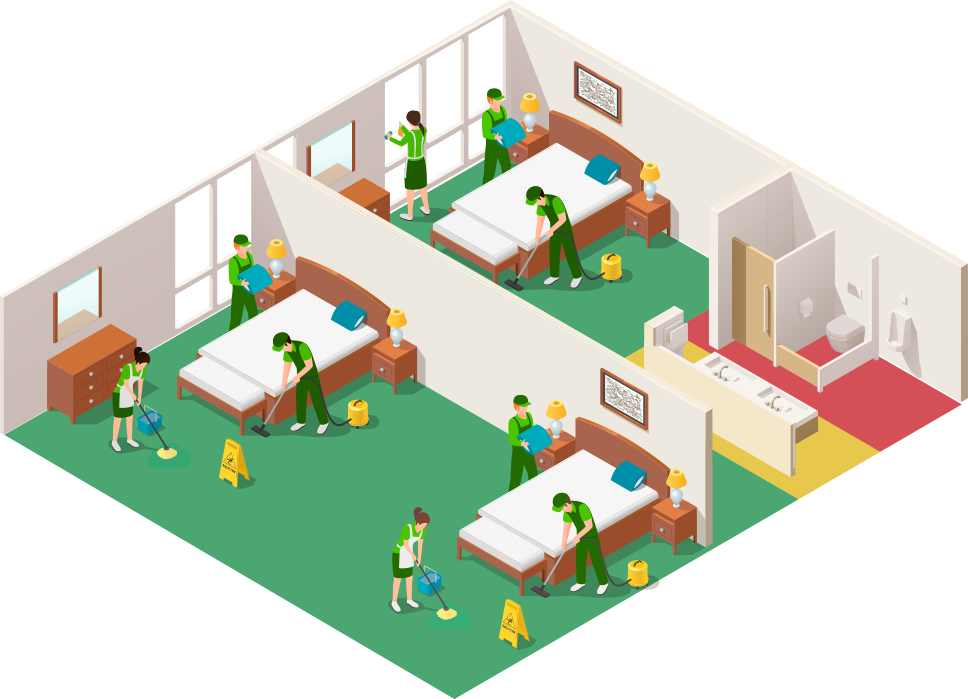 Equipment and products of all kinds
The operative who performs the cleaning tasks inside the building will have a cart with color-coded equipment and products, to be able to use the required products and equipment depending on the area to be sanitized.
The operative has a checklist for each area to guide him/her in the cleaning to do and also confirm performance, given that each of these lists is signed and stored in the activity register.
High rise window cleaning: this type of cleaning uses reverse osmosis equipment, which allows operatives to work safely from the ground
Surface treatments: we use specially prepared products and machinery for the treatment of: terracotta, parquet, carpet, marble crystallization, industrial flooring with resins, sanitization, disinfection of cleanrooms.