Special sanitisation to achieve zero bacterial load
Anche gli ambienti che non presentano un elevato rischio di contaminazione hanno periodicamente bisogno di essere sanificati.
Un trattamento di sanificazione speciale prevede un'accurata pulizia degli spazi e delle superfici, attraverso procedure specifiche mirate a riportare a zero la carica batterica dell'ambiente e dell'aria.
Grazie a personale specializzato e ad apposite tecnologie possiamo eliminare germi e batteri attraverso operazioni di sanificazione a freddo o a caldo, a seconda delle caratteristiche del luogo da trattare.
Ogni ambiente sanificato è sottoposto a un controllo con speciali apparecchi come il bioluminometro, e una volta verificata la corretta esecuzione viene rilasciata la certificazione di sanificazione.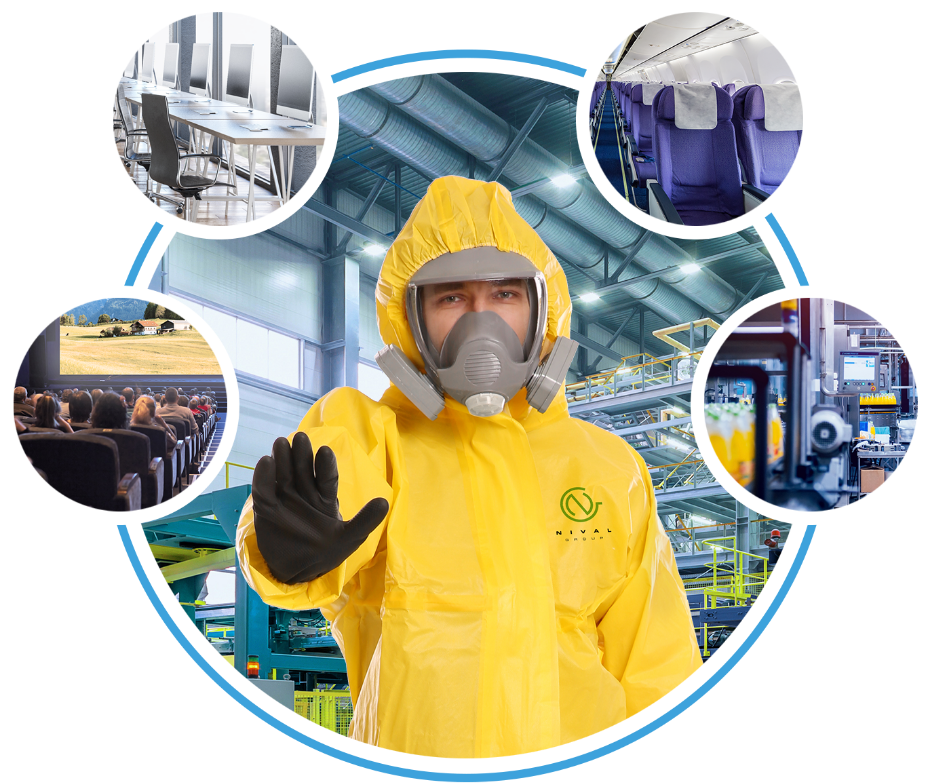 Totally safe spaces, in 4 steps
01
CLEANSING
Cleaning through the removal of impurities deposited on the surfaces 
02
SANITISATION
Combination of procedures and operations aimed at eliminating bacteria or contaminants 
03
DISINFECTION
Destruction of pathogenic germs, using chemical, physical and mechanical means 
04
DISINFECTION OF THE AIR
Series of tasks geared to cleaning the air and all surfaces in the areas, using machinery and specific products to eliminate germs and bacteria.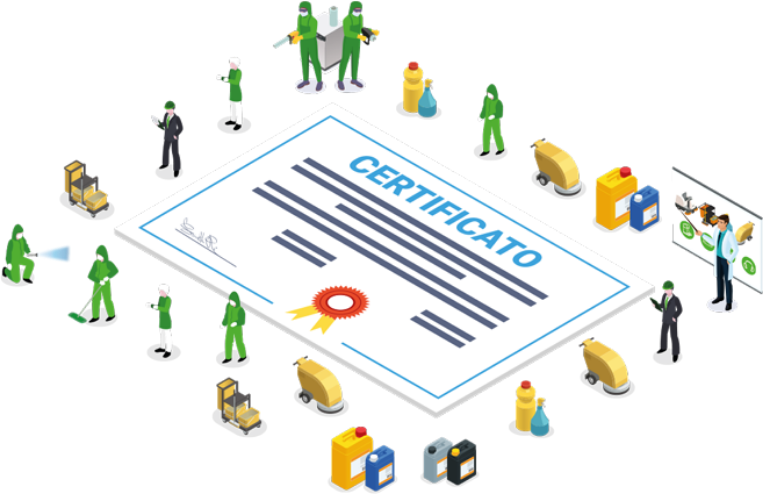 Certification of tasks performed
At the end of each series of tasks, a certificate is issued which guarantees that the bacterial load has been reduced to zero in the sanitised area. A checklist acts as a guide to cleaners in their cleaning tasks in each area, a procedure that also checks that the service has been carried out correctly. After checks using special equipment such as a bioluminometer, that the sanitisation work has been performed correctly, a sanitisation certificate is issued.
Eliminate germs and bacteria immediately with sanitisation
Send your inquiry to our staff who will be happy to provide the best solution for your business needs.
CVs sent to this form will be automatically discarded. Are you looking for a job? Click here