Cleaning for all industries
In the industrial sector we offer efficient cleaning services for the food industries, pharmaceutical industries, hospitals, nursing homes, clinics, mechanical, chemical and steel industries and production departments of all kind.
After we have thoroughly examined the environment to be cleaned and identified the levels of contamination risk, we implement a tailored sanitation plan with the option of working in accordance with the HACCP protocol.
This detailed list of mandatory cleaning tasks allows us to form a precise plan of action and to define the necessary frequency and costs.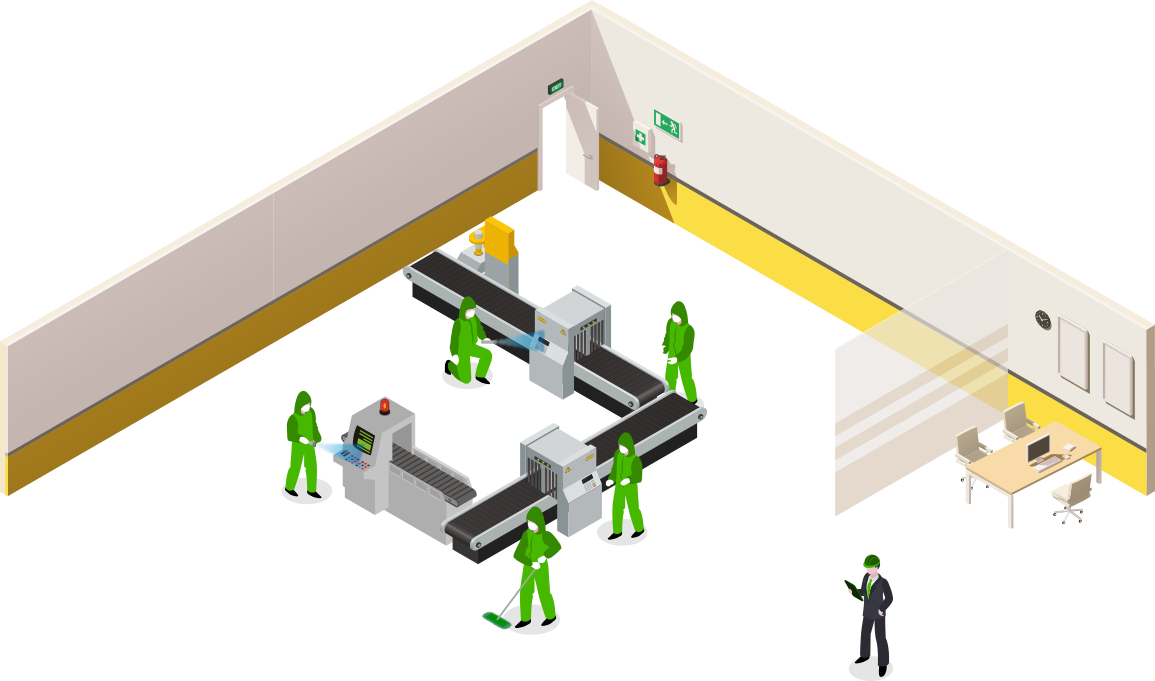 Constant checks
We also constantly study bacterial load periodically changing the formula of detergents to ensure that cleaning agents always have the maximum effect on bacteria. After each cleaning we carry out a thorough check, with dedicated tools, such as the bioluminometer.
Each operative is properly trained for the risks in the areas where work is done, and is equipped with all the PPE required by the client company so as to minimize the risk of injury during cleaning.
WATCH THE VIDEO
Genuine contracts
Genuine contracts prepared in detail and certified by an independent body to reduce any risk involved in the execution of the requested service, offering greater protection for all parties involved.
Definite cost
Our accurate analysis and variable management method allows us to calculate personalized costs based on the type of work and length of service, allowing you to obtain precise spending forecasts.
Shared objectives
The sharing of risks and growth objectives is a key part in our approach, so in our work we aim to continually improve the efficiency and quality of our services. Your success is our success.
Management flexibility
We offer maximum flexibility of workforce management: our personnel, specially trained for each job and provided with PPE, is the perfect resource to cope with seasonal production peaks.
Send your inquiry to our staff who will be happy to provide the best solution for your business needs.