Cutting-edge logistics
The Nival Group offers multiple warehouse management, services, both at its own facilities and at the customer's premises.
With more than 35.000 sq.m of warehouse space, we can perform any kind of process with the closest attention to the procedural aspect of managing the movement and storage of goods, assured by the use of cutting-edge computer systems.
Each warehouse has dedicated areas for the processing of goods requiring special conditions, with operations performed in temperature-controlled deposits (up to -30 °C).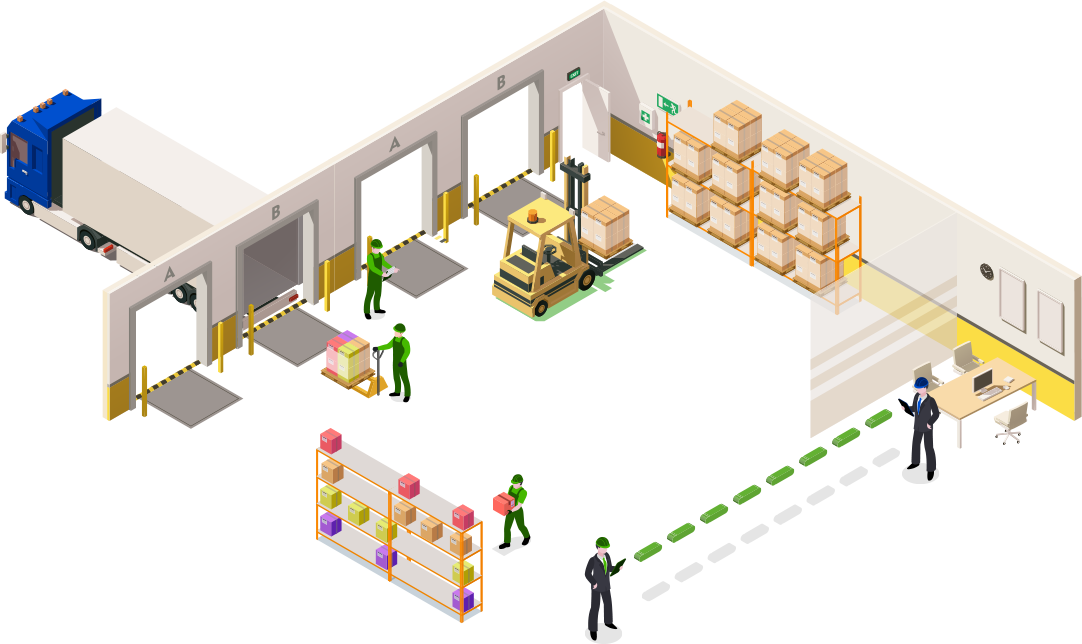 The integrated logistics activity
is made up of several services
Receipt of goods and control of transport documents
Goods movement in general (storage, picking location recovery, goods transfer from the end of the production line to deposit, etc.)
Order preparation and processing of single parcels (picking) or the whole UDC
Supply of processing lines with semi-finished products and/or packaging
Issue of shipping document (delivery note, shipping receipt, CMR, etc)
Stock management and inventory
WATCH THE VIDEO
Genuine contracts
Genuine contracts prepared in detail and certified by an independent body to reduce any risk involved in the execution of the requested service, offering greater protection for all parties involved.
Definite cost
Our accurate analysis and variable management method allows us to calculate personalized costs based on the type of work and length of service, allowing you to obtain precise spending forecasts.
Shared objectives
The sharing of risks and growth objectives is a key part in our approach, so in our work we aim to continually improve the efficiency and quality of our services. Your success is our success.
Management flexibility
We offer maximum flexibility of workforce management: our personnel, specially trained for each job and provided with PPE, is the perfect resource to cope with seasonal production peaks.
Send your inquiry to our staff who will be happy to provide the best solution for your business needs.