Civil and industrial 
cleaning company
Established in 1989, TEAM S.r.l. is a civil and industrial cleaning business providing efficient hygiene and sanitization services.
The company's philosophy prioritizes safety, training and full regulatory compliance in the areas of environment and hygiene in the workplace.
TEAM S.r.l. is certified under the ISO 9001/2000 standard and, in accordance with this norm, all processes are planned and performed under the strict control and coordination of the service manager and/or works site manager.
Company staff receive theoretical and practical training and undergo constant refresher training in the correct use of products, machinery and latest-generation equipment, giving them the ability to operate with the utmost safety, professionalism and efficiency.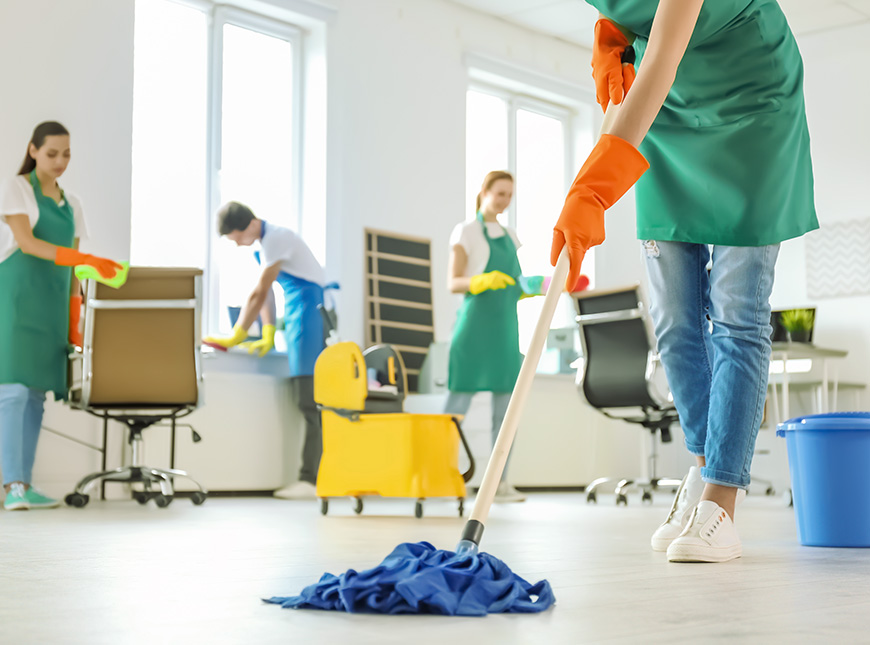 Organized activities
TEAM S.r.l. organizes its activities with a very specifically defined method:
Analysis of the problems arising from the environments or the type of production cycle
Assessment of the best action to be taken and implementation of personalized intervention plans
Implementation of operating systems of proven efficiency, capable of fully exploiting the characteristics of the products and the most advanced equipment
Staff training for correct operating techniques and use of equipment and products to be utilized
Classification of areas based on risk and color coding
Efficient workforce management in relation to work plans
Continuous monitoring and control of results
Send your inquiry to our staff who will be happy to provide the best solution for your business needs.
CVs sent to this form will be automatically discarded. Are you looking for a job? Click here